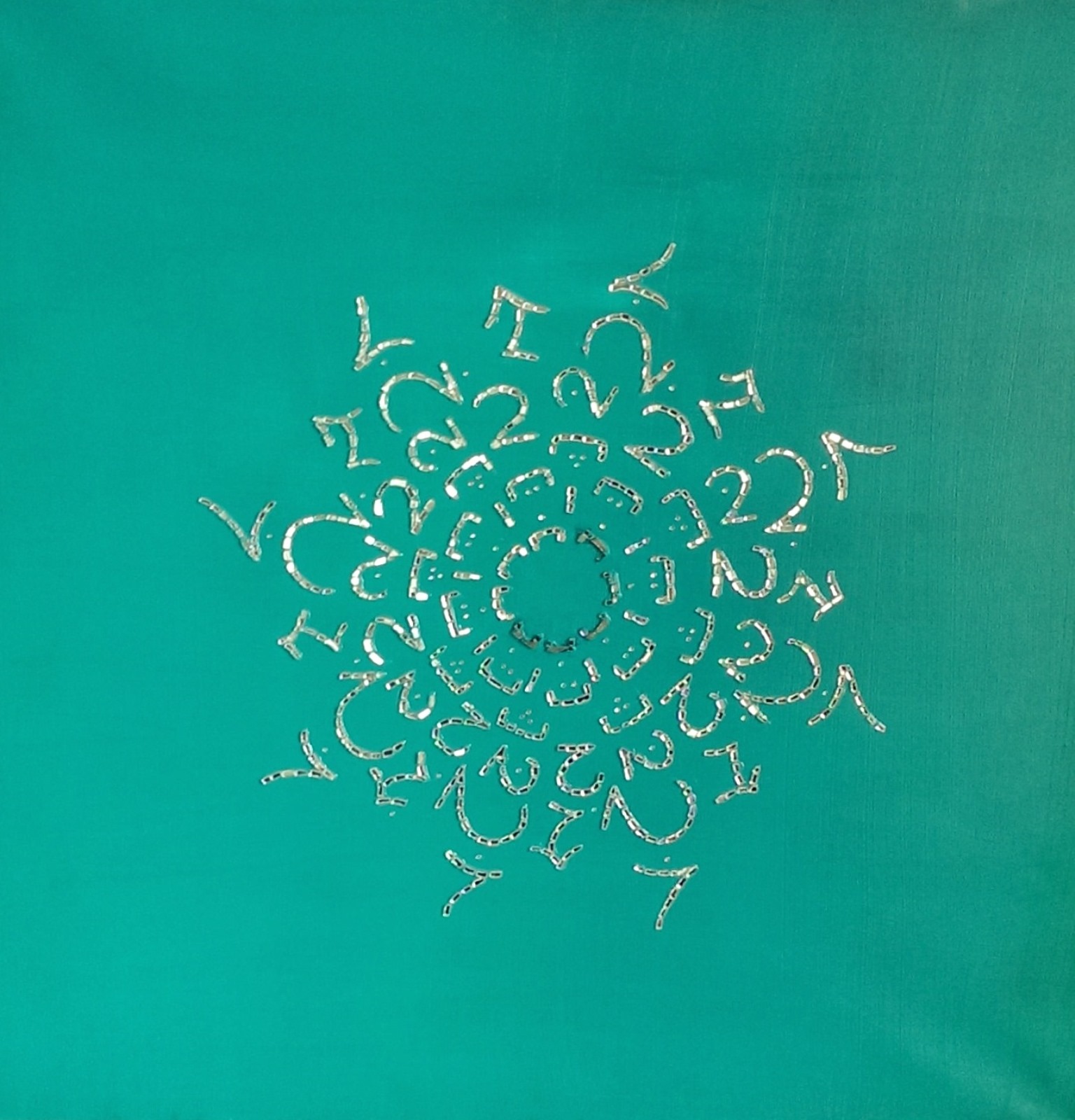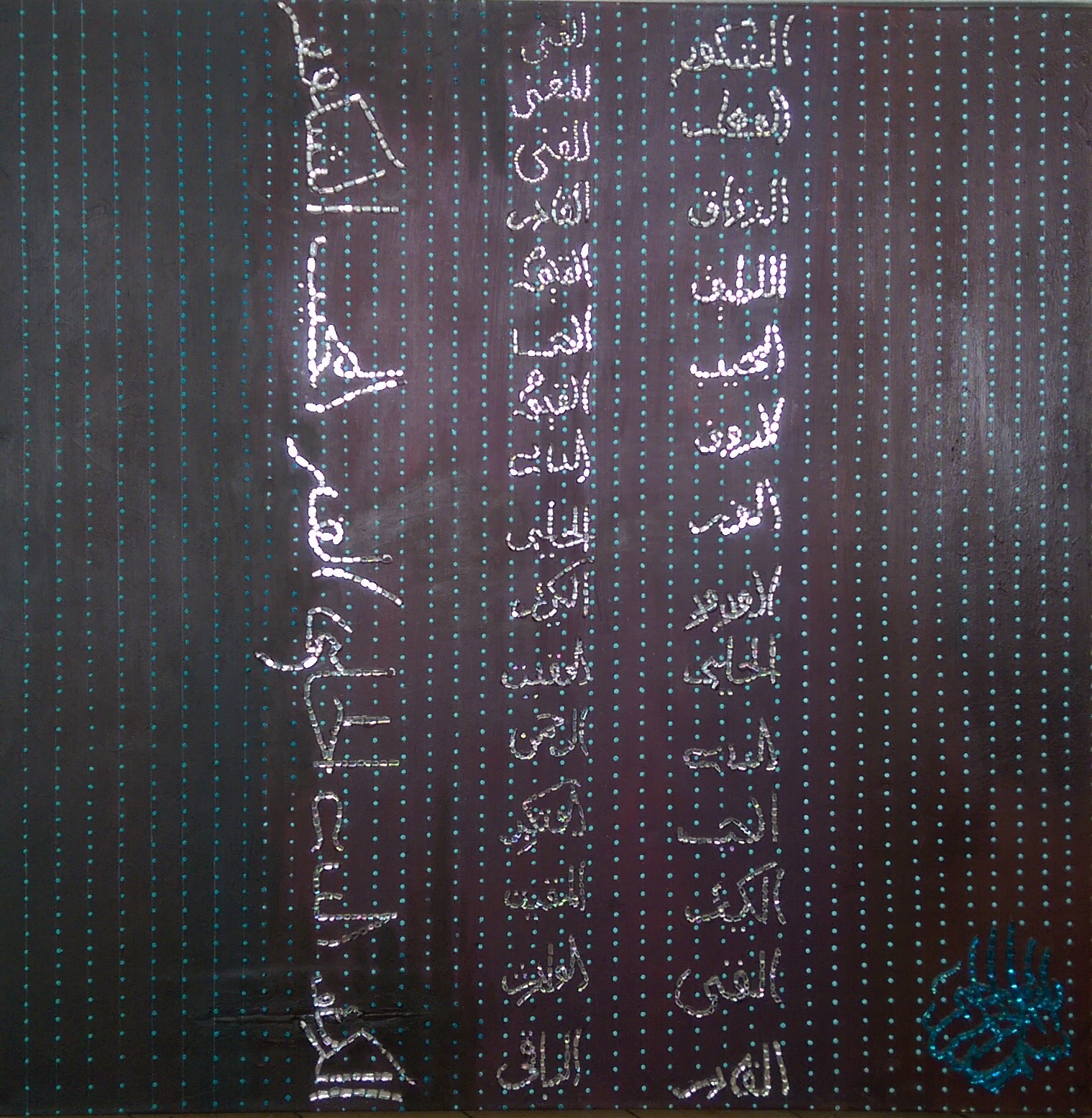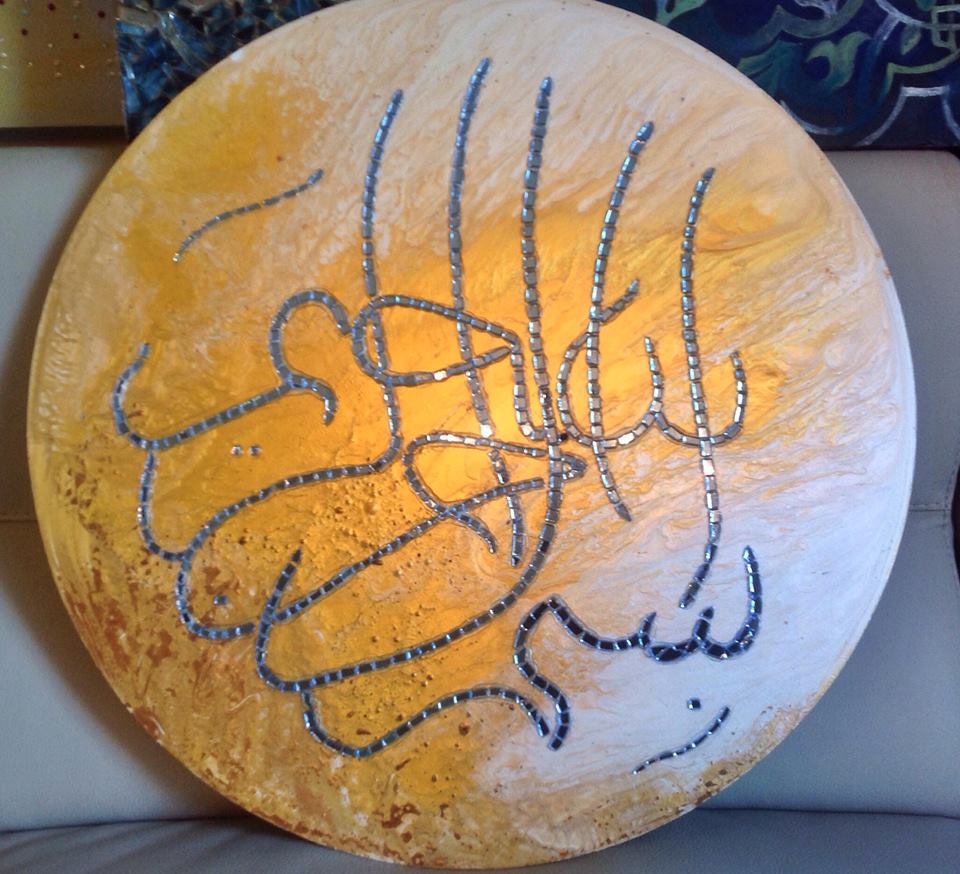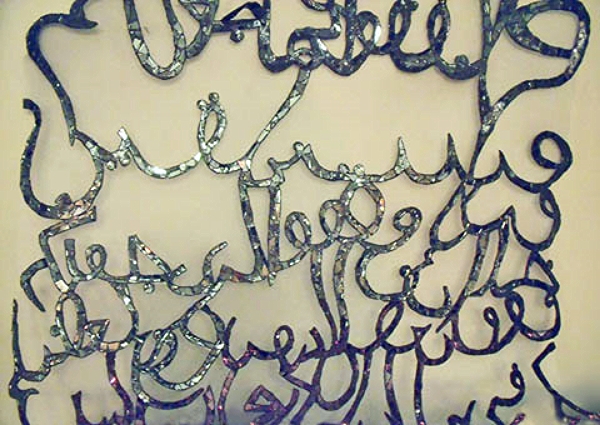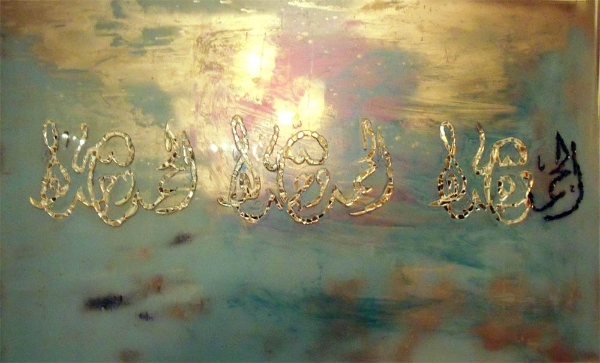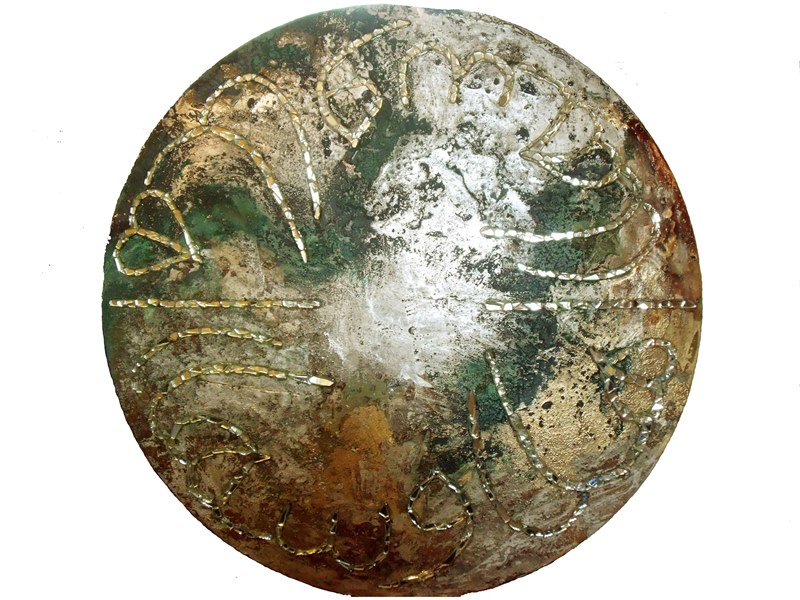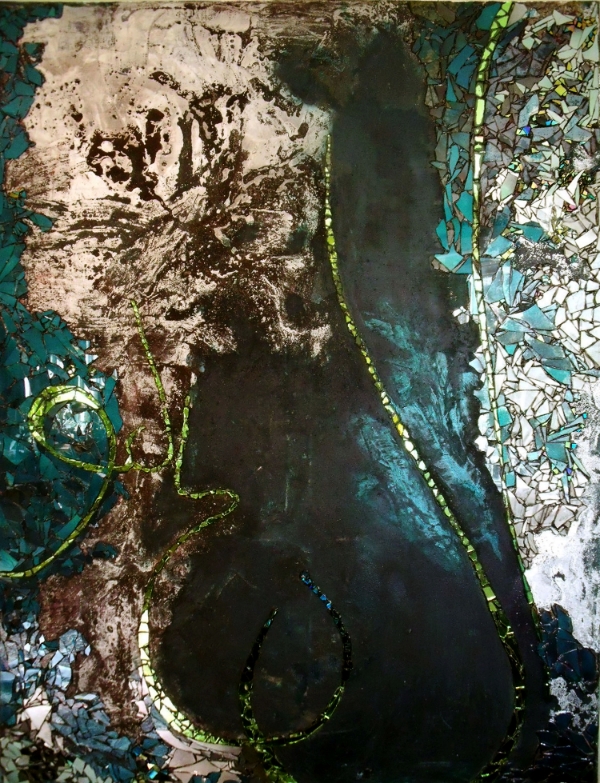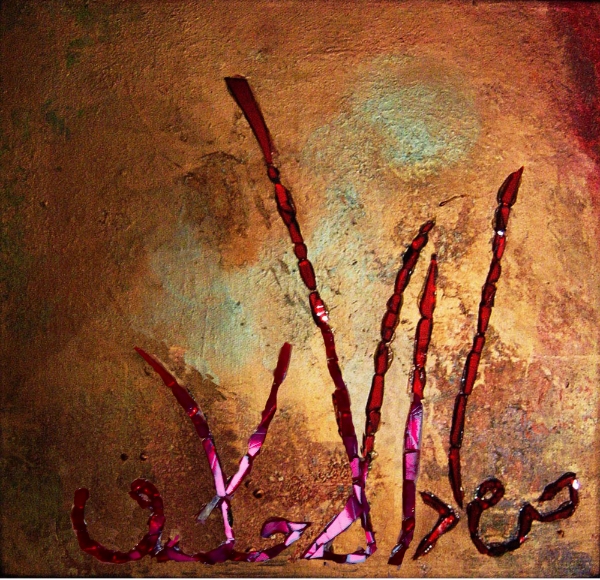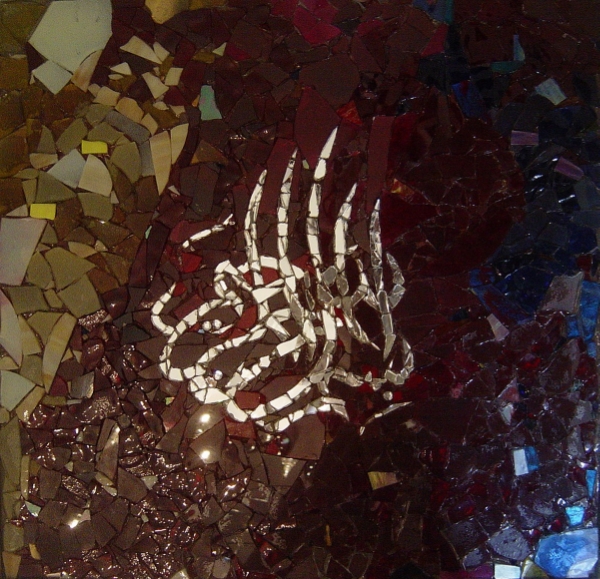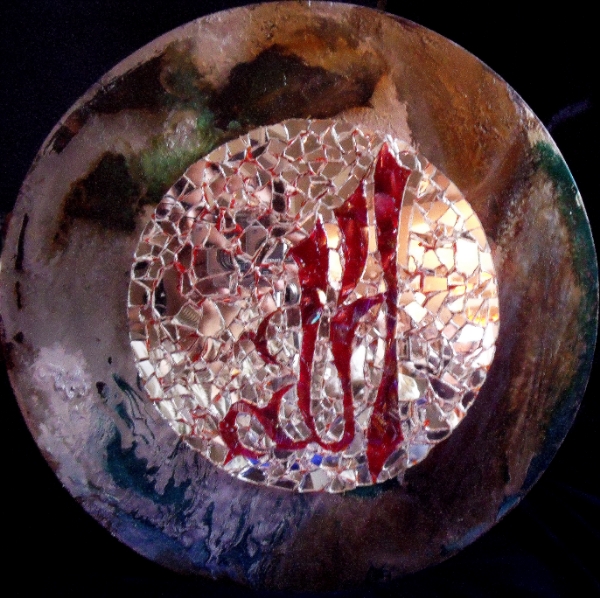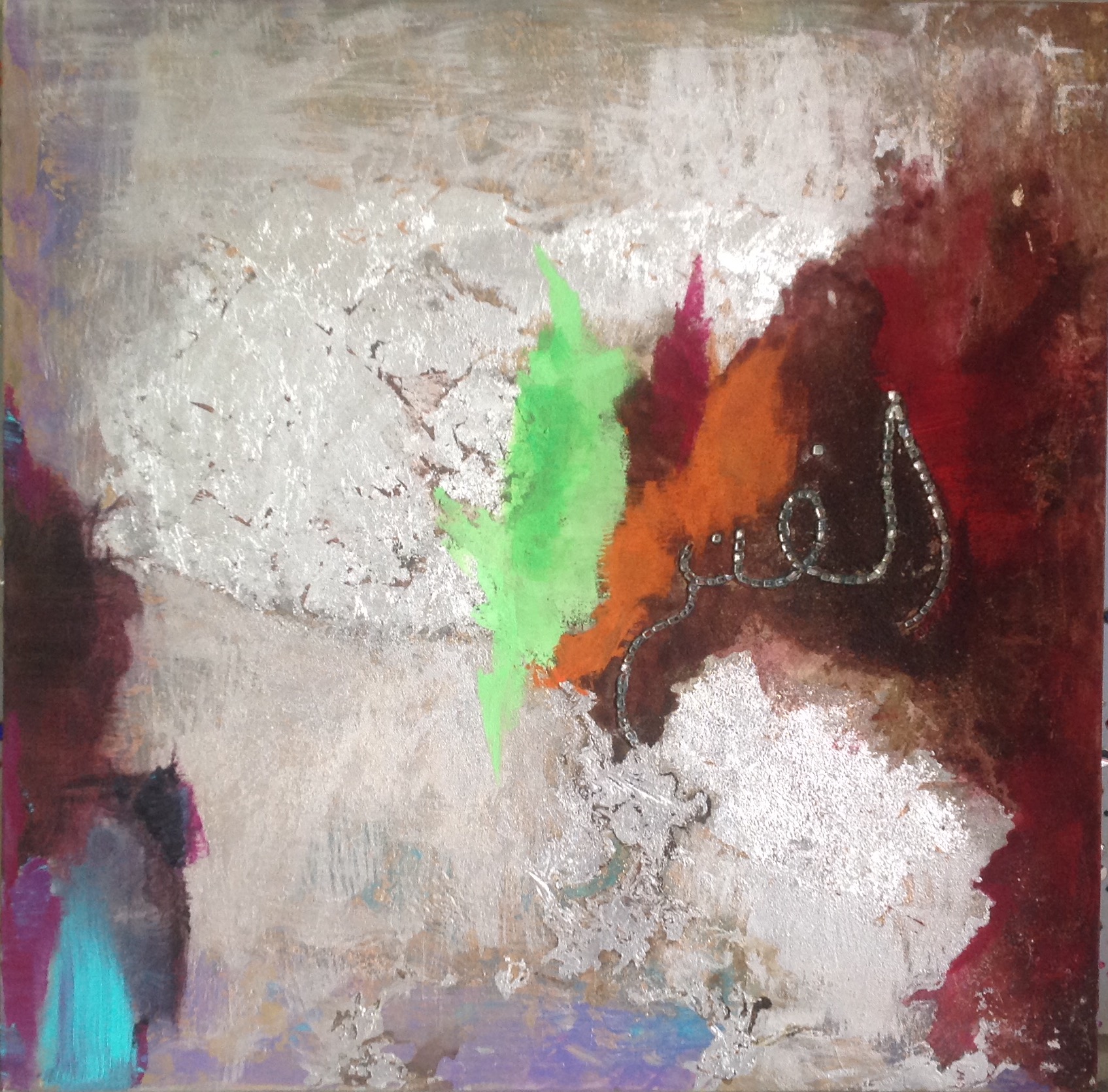 Primordial
48X60"
2014
Glass, mirror, acrylic on Canvas
Arabic calligraphy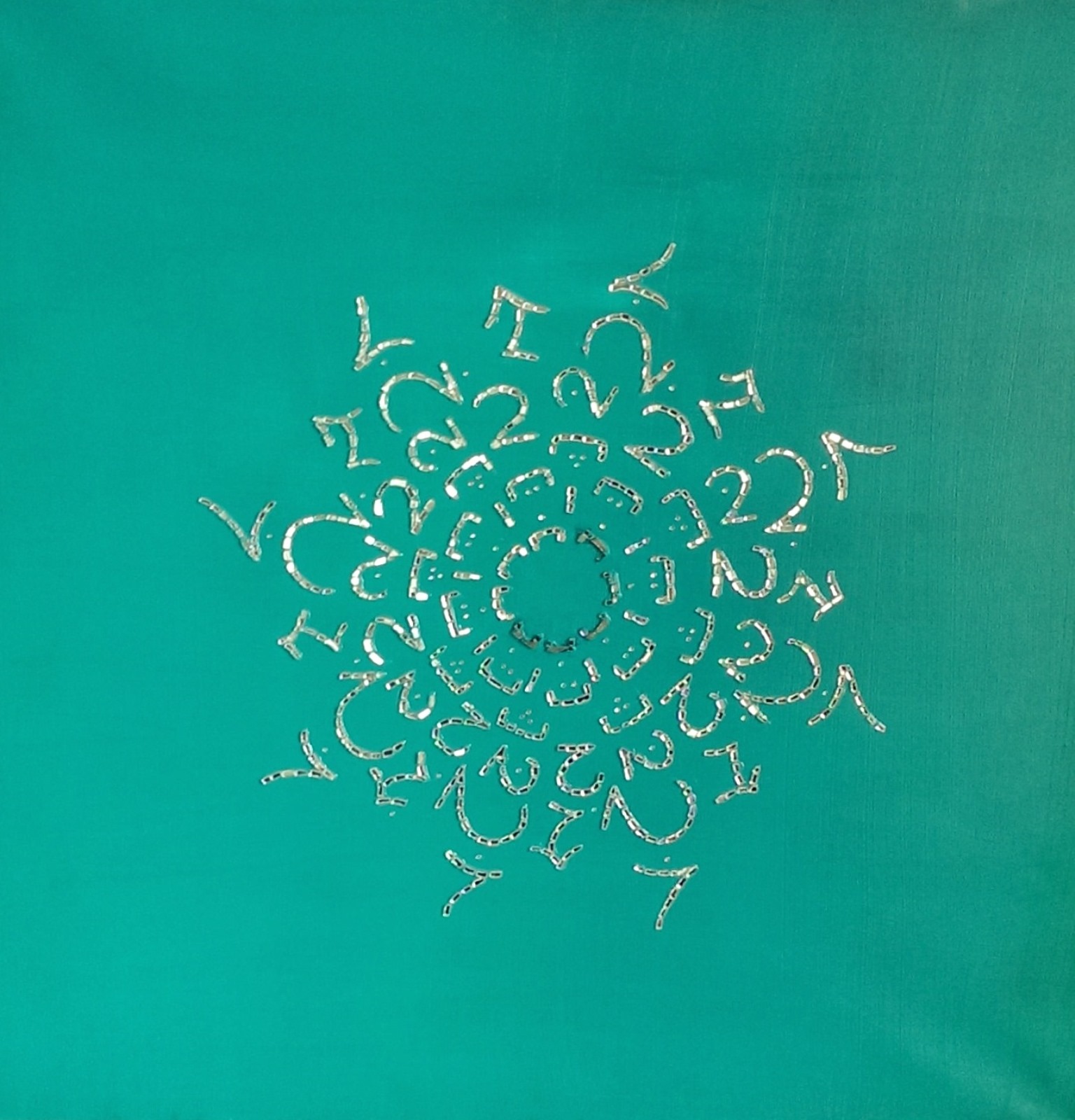 Turqoise Round Alphabet SOLD
Mirror on Canvas
2015
30X30"
Circle Alphabet
60X60"
2014
Glass, recycled mirror,beads, tile, acrylic, glaze on canvas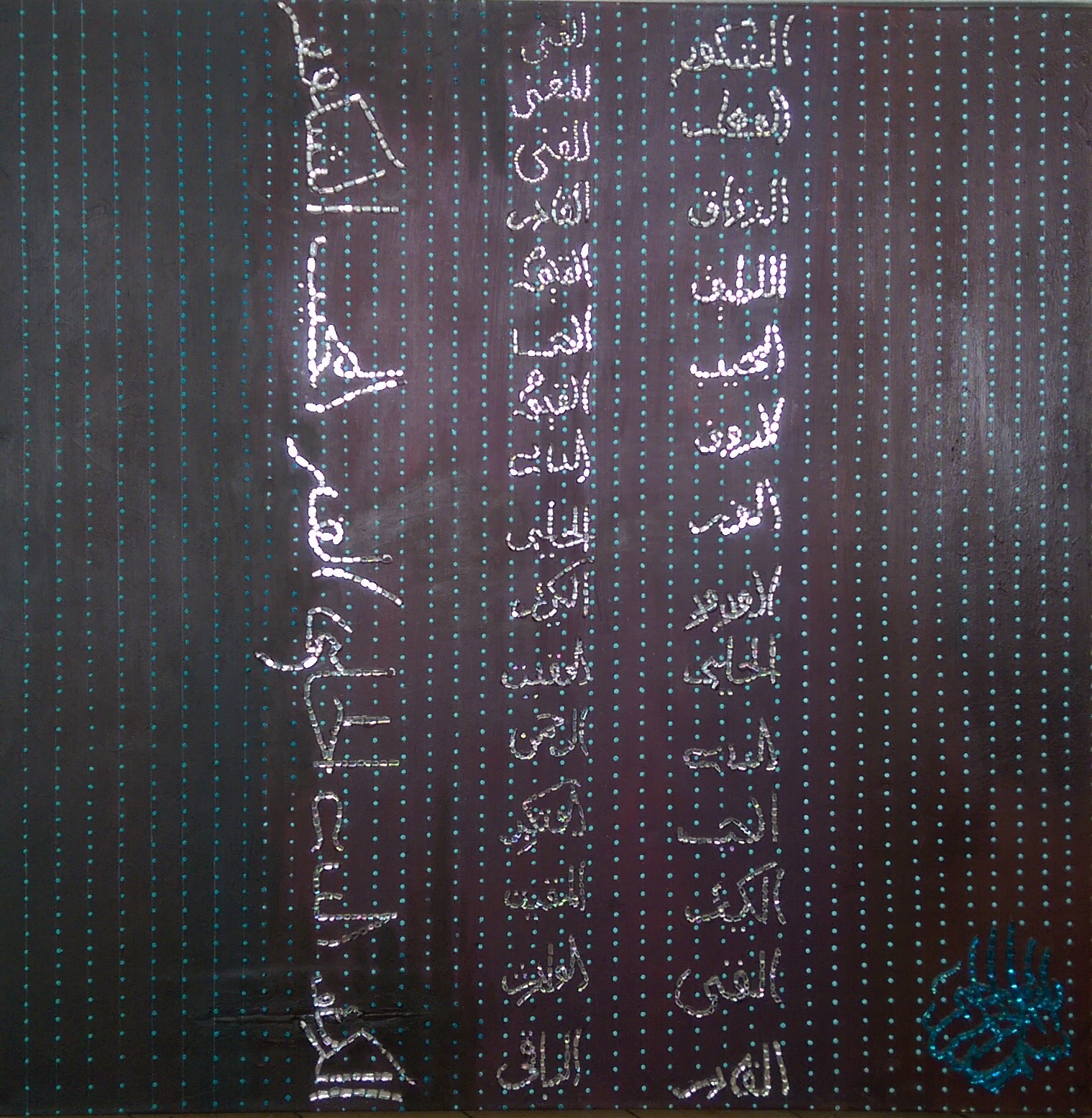 Order in the Universe
30X30"
2013
Recycled mirror, colored mirror, acrylic on canvas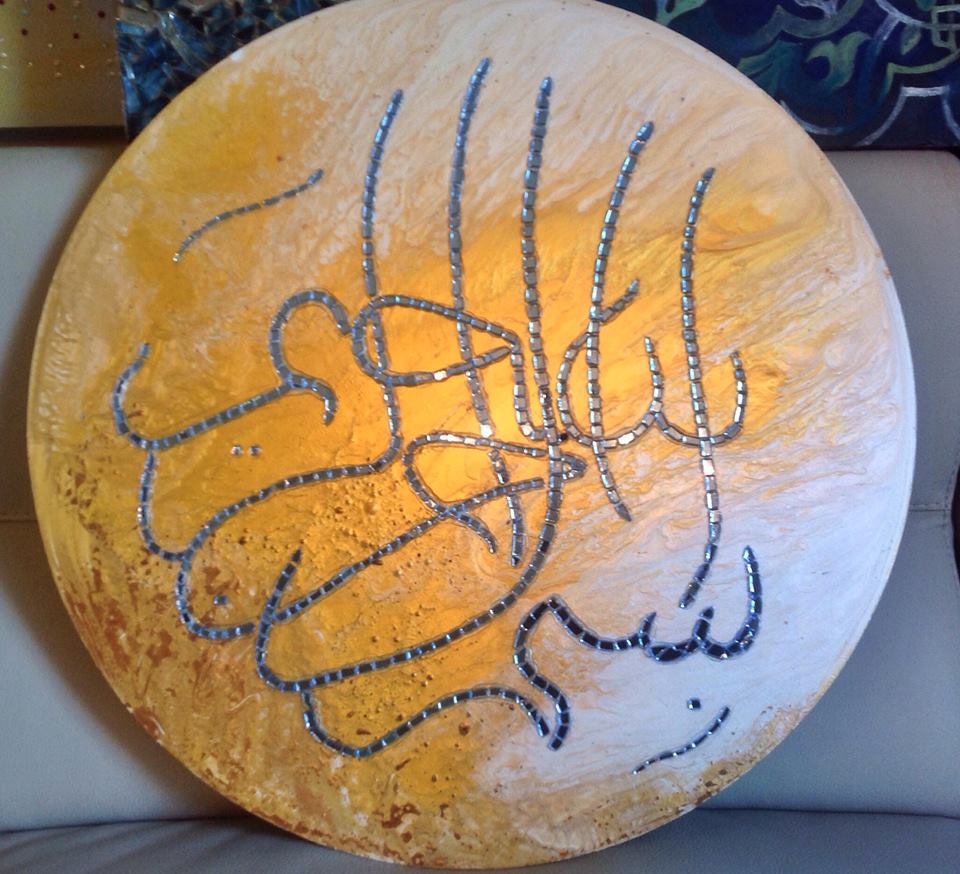 Al Hayy
One of Allah's names, meaning the eternal
2012
12X12"
Recycled mirror, acrylic,silver leaf on canvas
Al Qayyum
The Self-Existing
2012
12X12"
Mirror, acrylic on canvas
I Understand Now
The artwork is at the Aafscny in their permanent collection.
Migration imprints a range of emotions, reactions and behaviors on people. This was an attempt to study the relationship I had with my mother who emigrated from Pakistan and had a series of difficulties to withstand all throughout her journey and relocation. .
2010
36X48"
Mirror, acrylic, stamped letters on canvas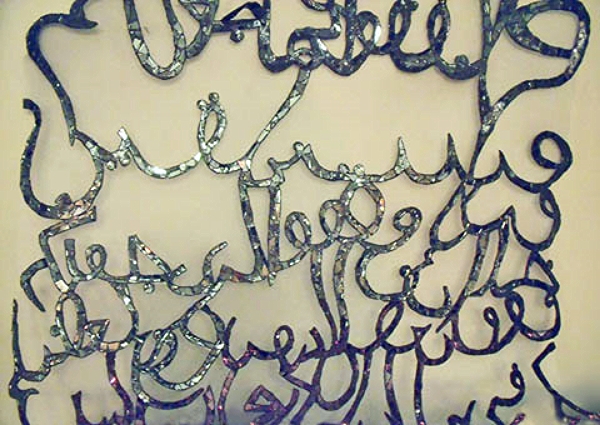 Seek Knowledge Al Anam
2009
Calligraphy
54X54"
Mirror on net
Al Humdullilah
Study of the word, repetitively patterning it; the use of the word in Arabic culture is ingrained as a regular structure.
2009
20X60"
SOLD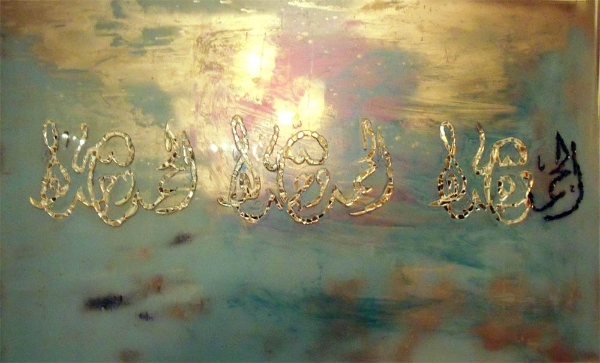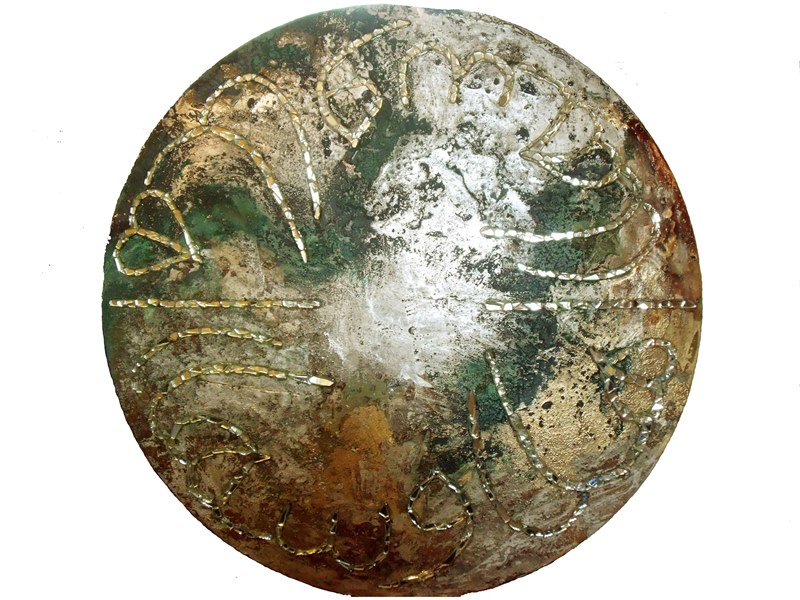 Welcome
2009
20"
Silver leaf, acrylic, recycled mirror on wood.
Arab American National Museum
Haza Blue SOLD
SOLD
Gratitude for Allah, all credit goes to Allah
2009
18"
Acrylic, mirror on wood.
SOLD
Allah Quad
SOLD
2008
16X19"
Acrylic, mirror on board.
SOLD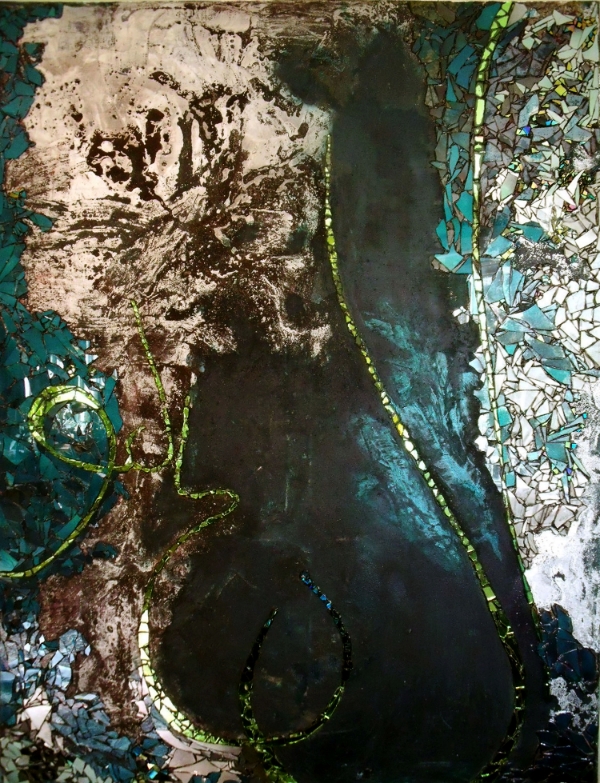 Al Khaliq
2008
36X48"
Mirror, glass, dye, acrylic and silver leaf on canvas
Allah Blue
2007
36X48"
Mirror, glass and acrylic on canvas
2007
Jihaad Yani Al hidayah. One of the many true meanings of the word Jihaad, none of which translates to Holy War as falsely cited by extremists and media. True meaning is to fight the battle within yourself.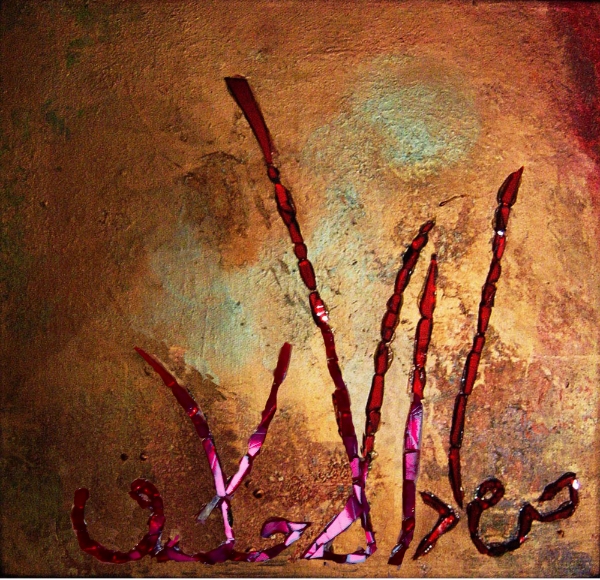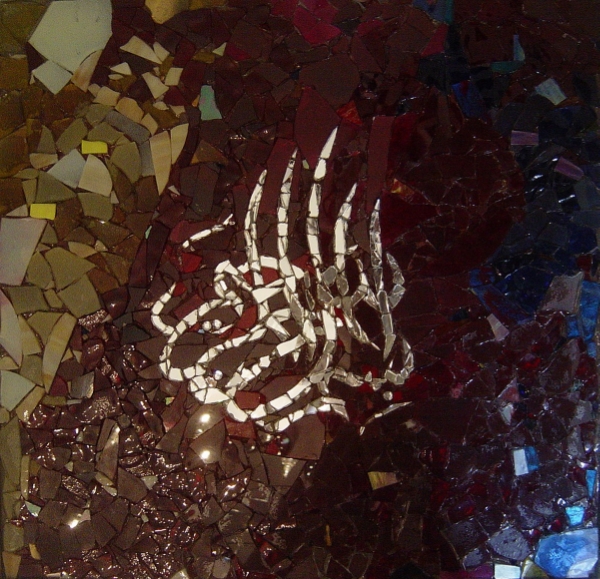 Truth Shall be revealed
SOLD
The truth is, at times, not conspicuous but has a way of emerging if one can patiently seek it. Reality is not always visible except to the discerning eye and mind. This is created in response to the falsification cited by the media about 9/11.The letters at first appear to be Arabic but on close inspection, are English letters which read,"Truth shall be revealed"
2004
26X48"
Glass, mirror and paint on board
SOLD